Welcome to our hotel's View Rooms section, where you can catch a glimpse of the delightful accommodations that await you. Step into a world of comfort and relaxation as you explore our collection of thoughtfully designed rooms. From cozy retreats to elegant suites, each space has been carefully crafted to provide you with a memorable stay.
Cozy and convenient, our Budget Room is designed for solo travelers. Enjoy a comfortable bed, modern amenities, and a private retreat just for you. Perfect for business or leisure, it's your peaceful haven during your stay.
Experience romance and relaxation in our Standard Room. Designed for couples, this enchanting space offers a cozy retreat with a comfortable bed and modern amenities. Create cherished memories in your private sanctuary, perfect for romantic getaways or special occasions.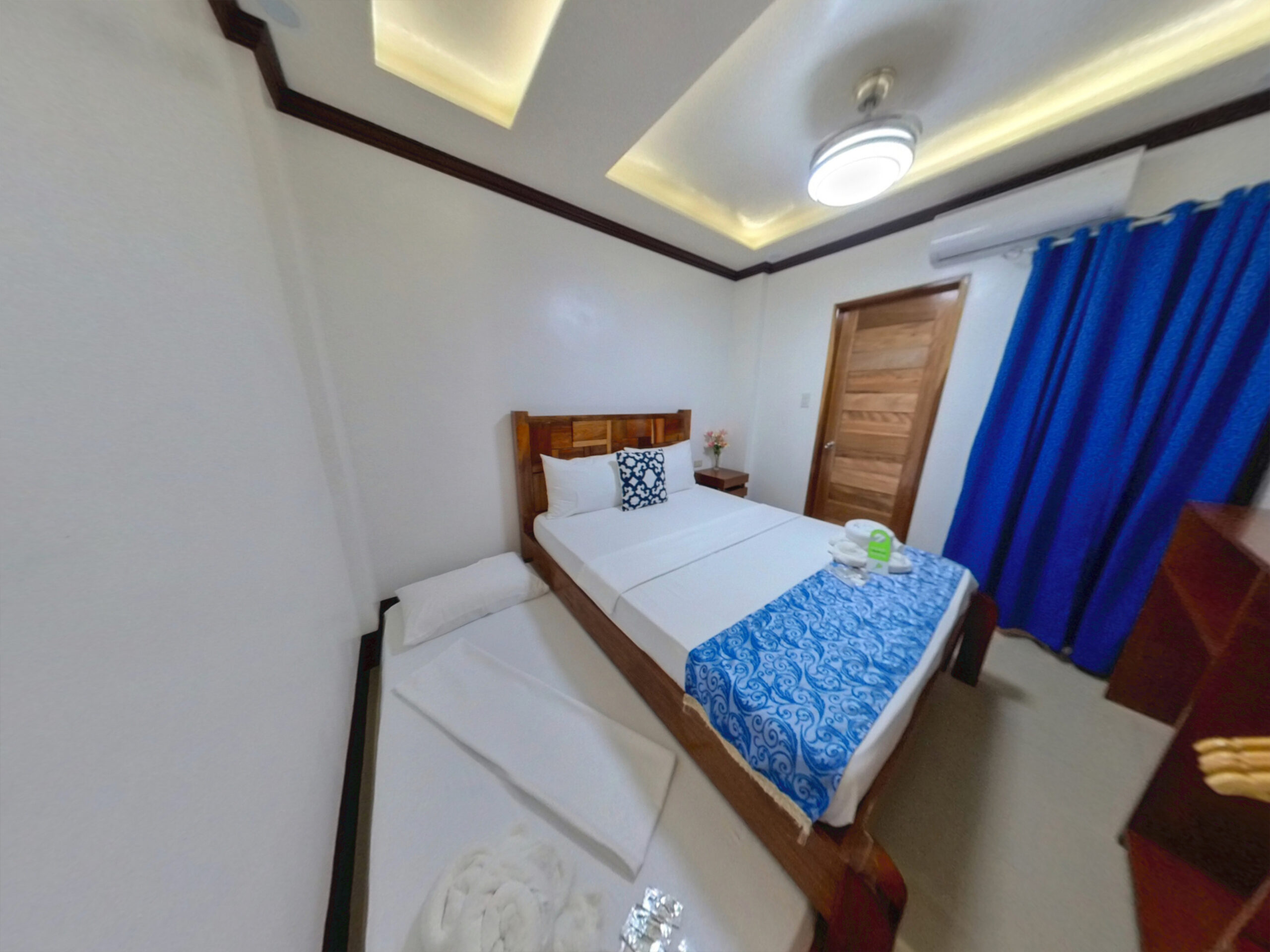 Perfect for small groups or families, our Triple Sharing room provides comfortable and spacious accommodation. it offers convenience and relaxation for all guests. Enjoy a cozy retreat and make lasting memories together in our Triple Sharing room.
Ideal for larger groups or families, our Quad Sharing room is designed to accommodate up to four guests comfortably. With multiple beds and modern amenities, it offers ample space and convenience for everyone. Whether you're traveling with friends or loved ones, our Quad Sharing room provides a cozy retreat for a memorable stay together.
Unwind and bond in our spacious Family Room. Designed for families, it offers ample space, comfortable bedding, and modern amenities. Create unforgettable memories together in a cozy and inviting atmosphere during your stay.
Sleep and socialize in our Bunk Beds room. Perfect for solo travelers or groups, it features comfortable bunk beds and modern amenities. Embrace a playful atmosphere and connect with fellow guests for a memorable stay.